Cool weirdness of the day: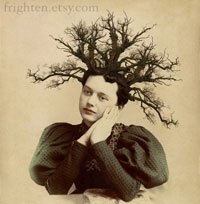 Mixed Media, paper collage, and prints at frighten on etsy. The artist, Mari Lowery, uses antique photos (mostly from the Victorian and Civil War eras)to create some fascinatingly weird images. She says, "Working with photos this old often feels like I'm working with ghosts, and I sometimes think about what the people in the photos would think about what I'm doing to them. Hopefully they would see the fun in it, and not think it's too weird. I have nothing but love and admiration for these old portraits."
A few more examples: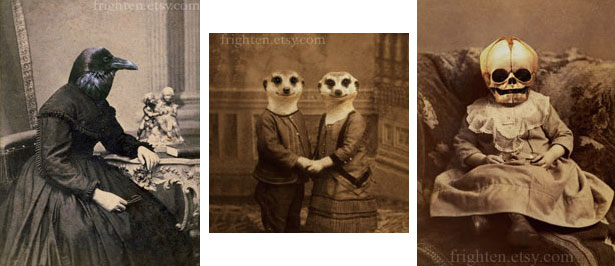 And, if you want 18 cool weird stories: Halloween: Magic, Mystery & the Macabre!