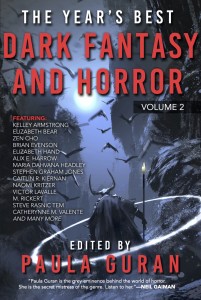 Just in time for Halloween!
The supernatural, the surreal, and the all-too real . . . tales of the dark. Such stories have always fascinated us, and modern authors carry on the disquieting traditions of the past while inventing imaginative new ways to unsettle us. Chosen from a wide variety of venues, these stories are as eclectic and varied as shadows.
This volume of The Year's Best Dark Fantasy and Horror offers more than four hundred pages of tales from some of today's finest writers of the fantastique—sure to delight as well as disturb!