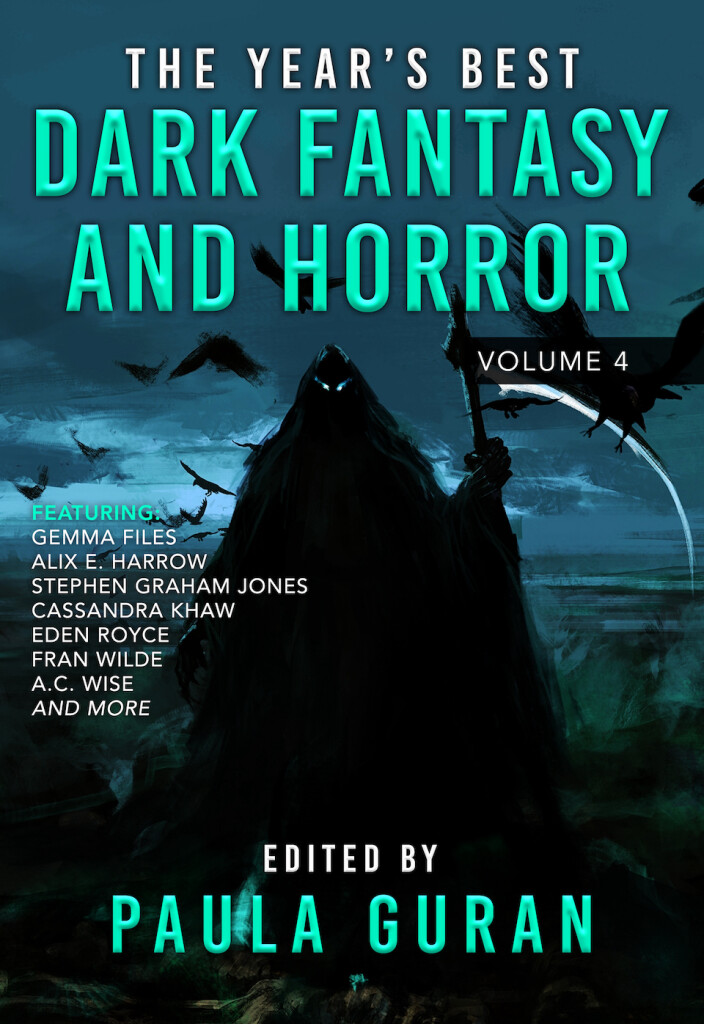 The Year's Best Dark Fantasy and Horror, Volume 4
Publisher: Pyr
ISBN-13: 978-1645060673
Pages: 400
Publication Date: October 17, 2023
Why is there a new cover? Because it was discovered the art for the other cover was AI generated. When the image was selected many months ago from licensable stock art, there was no indication anywhere it was generated by AI. We had no idea. When I "revealed" the cover on 23 July (the cover has been public for a few months on Amazon and elsewhere) it was noted on social media it was AI generated. Thanks to Ellen Datlow, who saw posts online and related the controversy to me, and to Michael Kelly, the ONLY person to actually email me about this, I became aware of the problem. Despite being up against a print deadline, my editor Rene Sears and Pyr art director Jennifer Do immediately took the steps necessary to rectify the situation. Pyr never intended to use AI art. Thus the new cover. Going forward, we will be checking any art more closely.